USBDeviceShare Server is used to share locally present USB devices. The shared devices can be virtually plugged in to remote computers over network / internet. Install server where USB devices are physically present and where they need to be shared.
Main Screen
The server UI will display the locally present USB devices as shown below.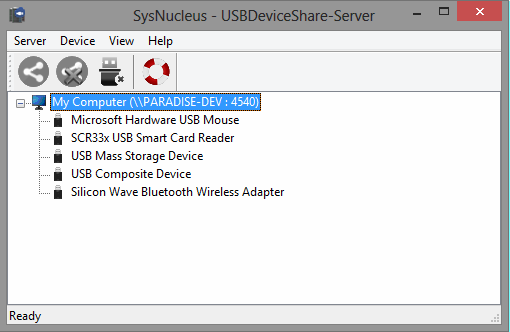 Sharing a device
To share a device, right click on the device item and click 'Share'.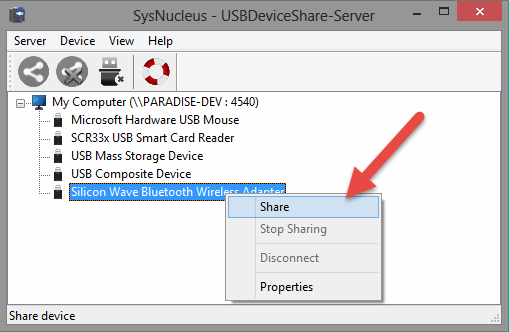 When a device is shared for the first time, Windows will display a security prompt which asks "Would you like to install this device software?". You can check the "Always trust software from 'SysNucleus'" box and click the "Install" button.
Once the device is successfully shared, you will see the device status as [shared]
,
as shown below.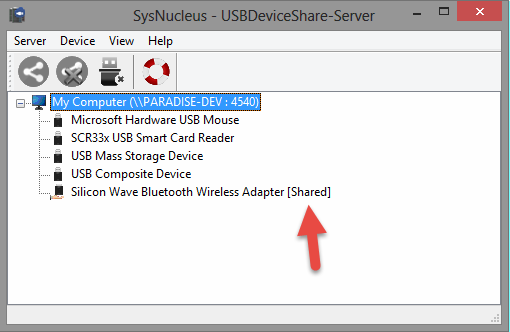 Now USBDeviceShare clients can connect to this server and remotely plug-in the shared device(s). A shared USB device will not be locally available.
Once a remote client successfully connects to a shared device, the status of the device will change to [connected] as shown below.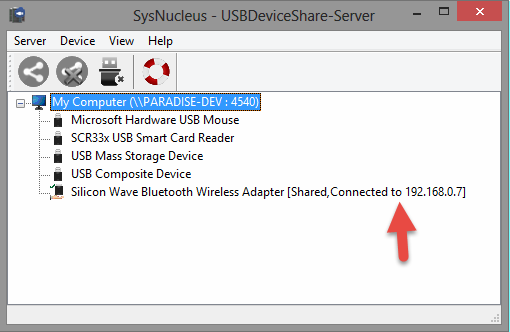 Firewall Settings
In case you are running behind a firewall (including Windows built-in firewall), make sure that USBDeviceShare Server is not blocked by the firewall.